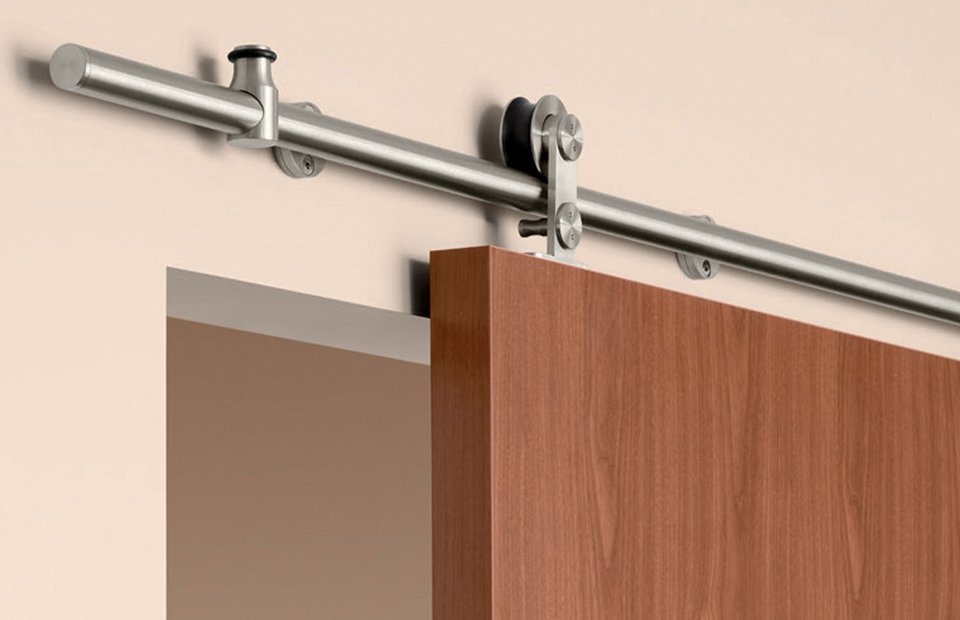 Pemko Sliding Door Tracks
The PEMKO Stainless Steel Sliding Track Hardware System provides a stylish and modern way to hang sliding glass or wood doors, typically used in facilities where space is at a premium.
Perfect for offices, hotel rooms and multi-family units.
The system suites beautifully with products from other ASSA ABLOY Group companies, including architectural door pulls and accessories from Rockwood Manufacturing.
All mounting and installation hardware is conveniently packaged as kits in two standard track lengths.
Designs

Specifications

Downloads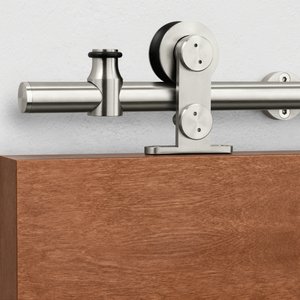 W60 Top Mount
W60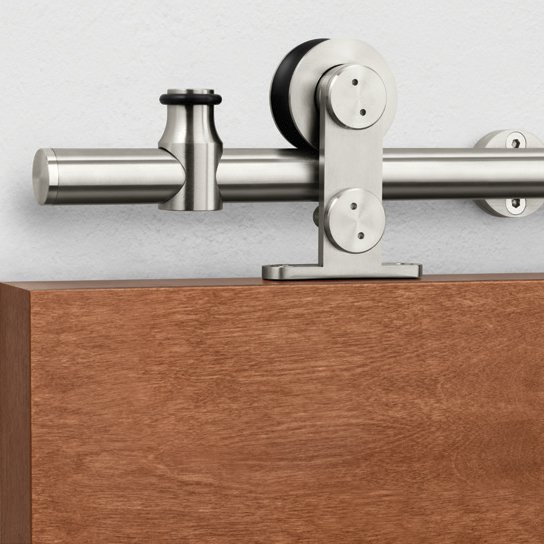 Close
W60
W60 Top Mount
W60 Top Mount
Stainless steel hangers glide along on nylon coated wheels.
Smooth and quiet operation makes it appropriate for shared spaces.
Each hanger is equipped with anti-rise pin - ensures the door cannot be lifted off the track.
Application for 1-3/4" maximum weight 176lbs per door
Up to 36"; wide; multiple tracks required for wider openings
Available in two lengths: 78" or 98"
Choose from Brushed or Polished Stainless Steel, Black or Satin Bronze Powder Coated
Pemko Sliding Door Swatches

Brushed Stainless Steel

Polished Stainless Steel

Dark Bronze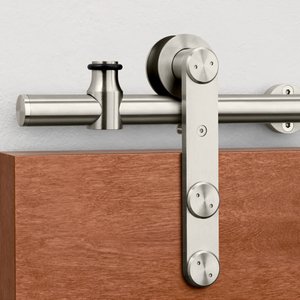 W100 Strap Mount
W100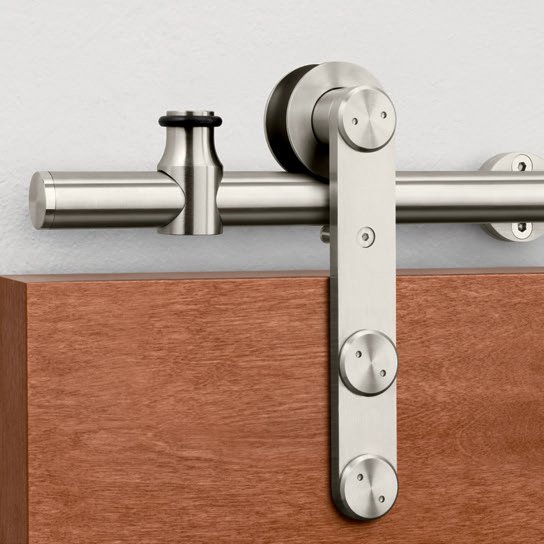 Close
W100
W100 Strap Mount
W100 Heavy Duty Straight Strap
Stainless steel hangers glide along on nylon coated wheels.
Smooth and quiet operation makes it appropriate for shared spaces.
Each hanger is equipped with anti-rise pin - ensures the door cannot be lifted off the track.
Application for 1-3/4" maximum weight 198lbs per door
Up to 36"; wide; multiple tracks required for wider openings
Available in two lengths: 78" or 98"
Choose from Brushed or Polished Stainless Steel, Black or Satin Bronze Powder Coated
Pemko Sliding Door Swatches

Brushed Stainless Steel

Polished Stainless Steel

Dark Bronze