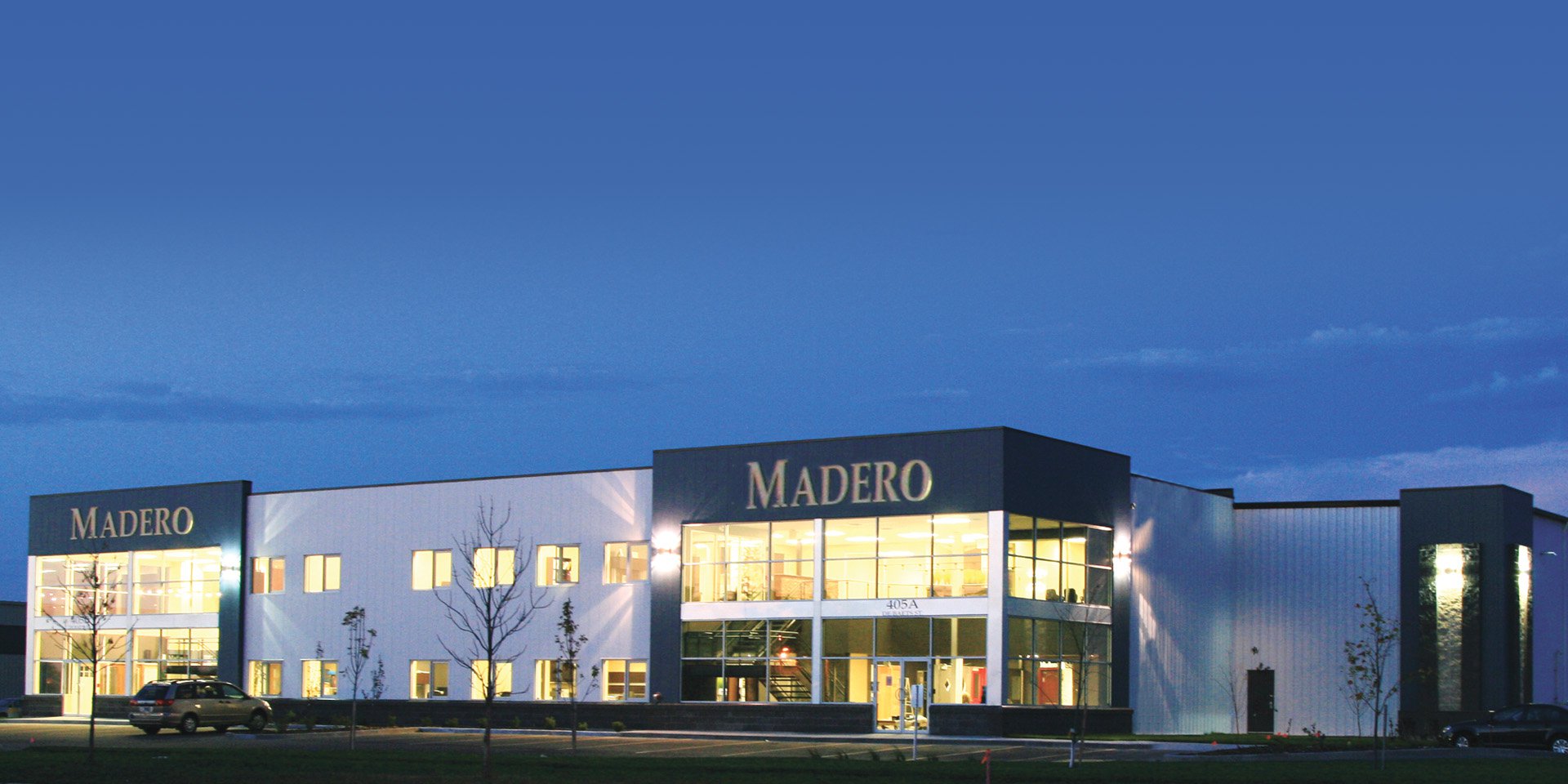 Discover Madero
Madero is a leading manufacturer and distributor of residential and commercial doors and hardware, from Western Ontario to British Columbia.
The Madero Story
Madero Exterior Doors are manufactured in Saskatoon, Saskatchewan and can be purchased through our dealer network. Madero is a leader in the use of fiberglass and steel doors in wood or composite frames. We fabricate several lines of door systems, with quality craftmanship being our focus for every door we build. By searching the globe, we have found the best in door system components.
Madero Distribution sells door and hardware products, for architectural, commercial, and residential applications.
With distribution centres in Calgary, Saskatoon, and Winnipeg, we partner with the best manufacturers in our industry, to supply our 800 dealers a selection we are proud to stand behind. Each of our locations have fabrication for welding and wood, and are licensed to provide fire-rated products.
For the past 30 years, we have supported both our vendors and customers with the same highest regard. Madero has grown to become one of the largest, privately owned Western Canadian Distribution companies for our product category.

Company History
Family businesses all start in a similar way. Our company opened in 1947 when the Konopaki brothers started a small millwork business in historic Moose Jaw, Saskatchewan, Canada. The primary focus was on window and door manufacturing. In 1987, they expanded into a small distribution warehouse in Saskatoon, calling it Sasko Products.
In 2004, through Corporate restructuring and change of ownership, the company name was changed to Madero Distribution. Walter Konopaki's daughter Lynne Fafard became CEO. Madero Distribution is now a third generation, Canadian company, privately owned by the Fafard family.
Madero is a Division of West Four Group of Companies Inc.