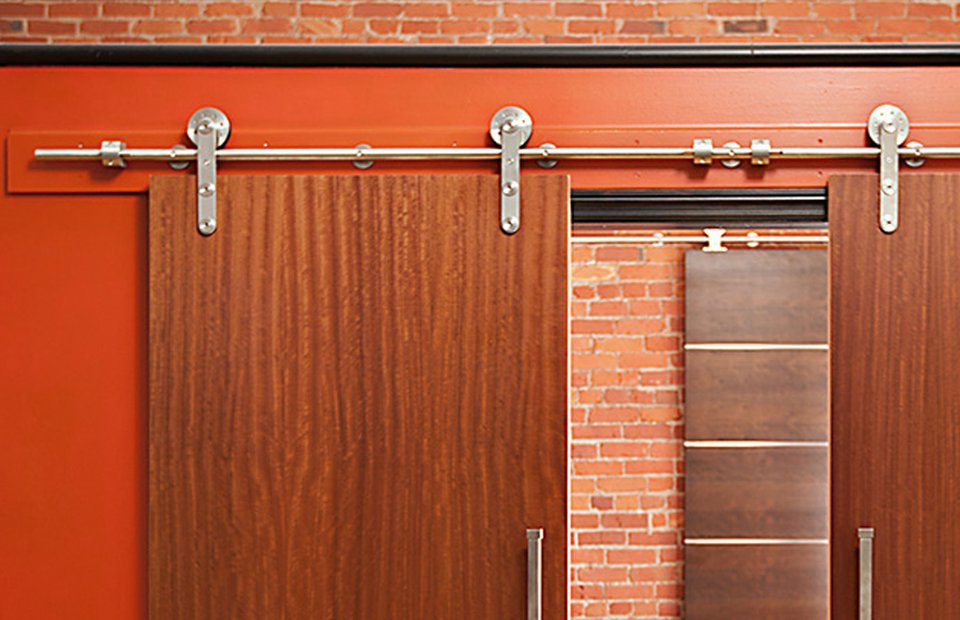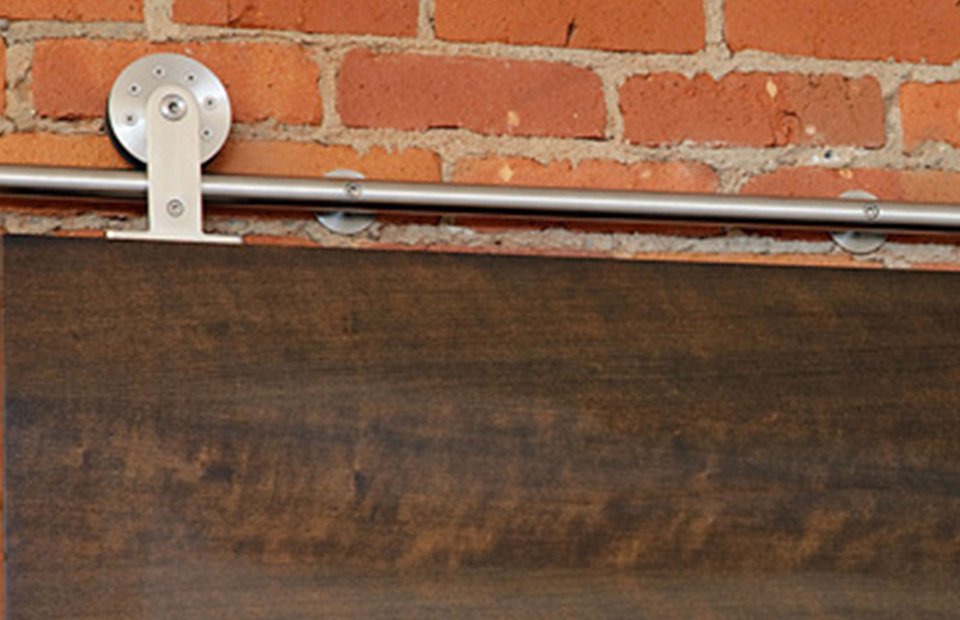 KN Crowder Sliding Door Tracks
K.N. Crowder has produced precision high quality track for over 65 years.
Prominent and exposed hardware for surface mounted barn door style applications, featuring large 3-1/2" [88.9mm] diameter delrin wheels with polished stainless steel side plates. Delrin has excellent strength and wear resistance while providing minimal friction.
Combined with precision ball bearings, these wheels provide extremely smooth and silent door operation. Precision machined and polished Solid 304 Satin Stainless Steel round bar track and hardware components combined for state-of-the-art appearance.
Designs

Specifications

Downloads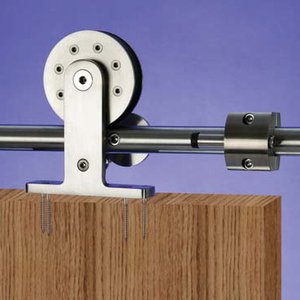 Top Mount
CRT-101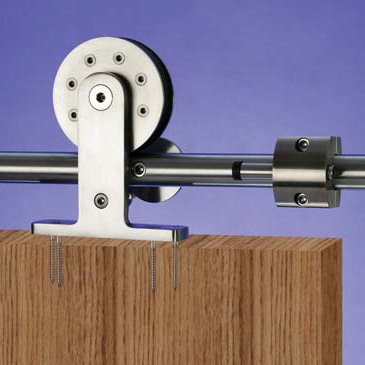 Close
CRT-101
Top Mount
Industrial strength, extra heavy duty track system for 1-3/8" door applications
Solid 1" diameter round bar, varying lengths
Polished #304 solid stainless steel components for strength and durability
Available in 2 finishes: #304 Satin Stainless Steel, or Matte Black
Precision ball bearings and shock-absorbing compression stops for smooth, quiet door operation
Up to 350 lbs capacity per door
Capacity: 2 hangers - 350lbs; 3 hangers - 450lbs; 4 hangers - 600lbs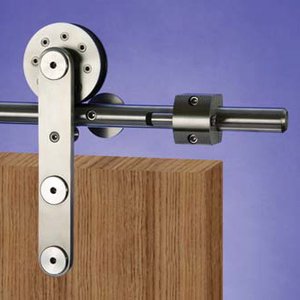 Strap Mount
CRT-102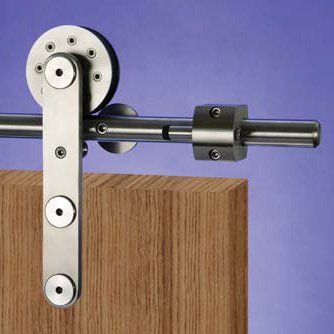 Close
CRT-102
Strap Mount
Industrial strength, extra heavy duty track system for 1-3/4" door applications
Solid 1" diameter round bar, varying lengths
Polished #304 solid stainless steel components for strength and durability
Available in 2 finishes: #304 Satin Stainless Steel, or Matte Black
Precision ball bearings and shock-absorbing compression stops for smooth, quiet door operation
Up to 350 lbs capacity per door
Capacity: 2 hangers - 350lbs; 3 hangers - 450lbs; 4 hangers - 600lbs