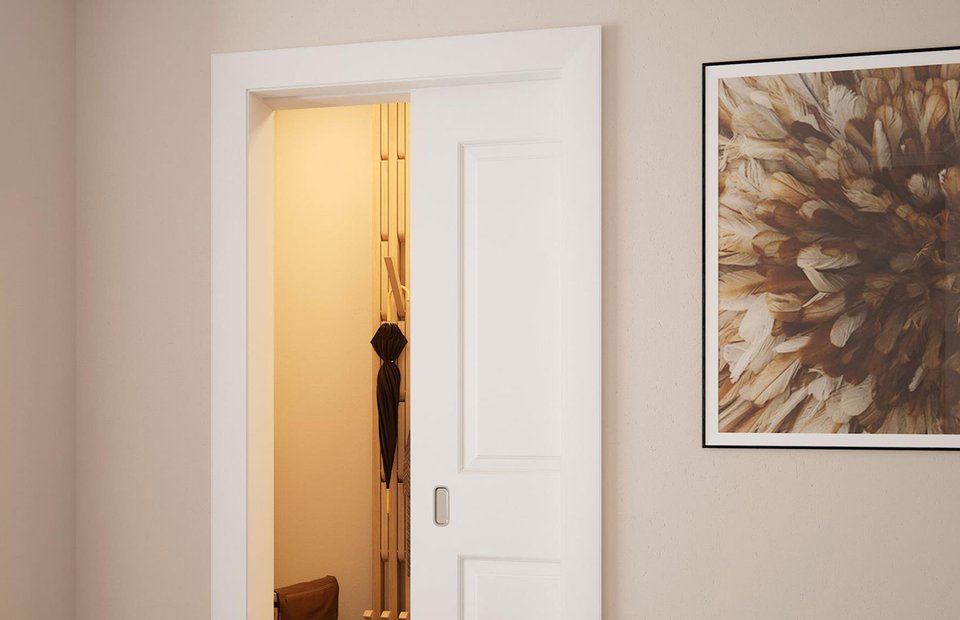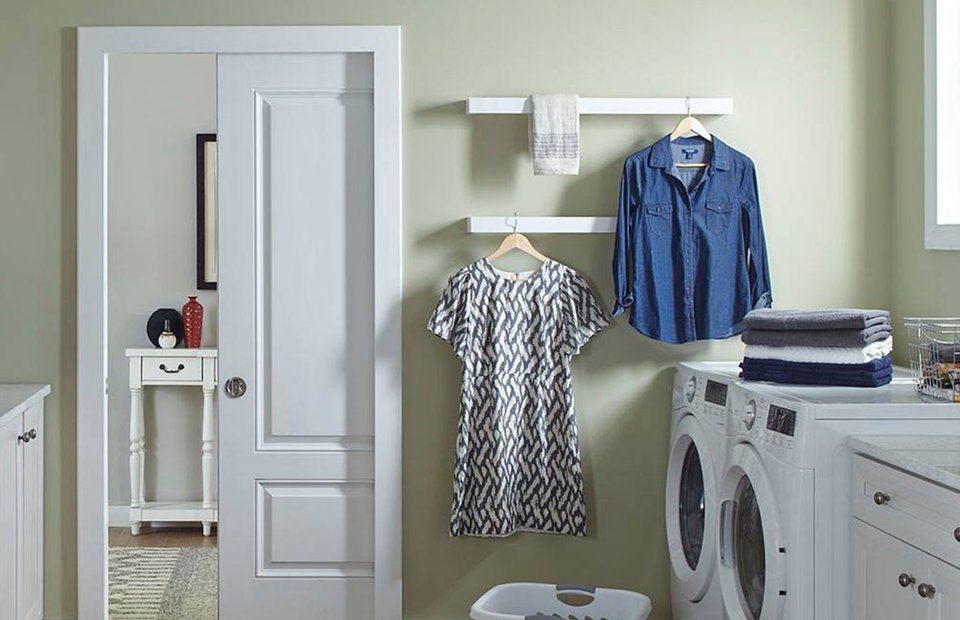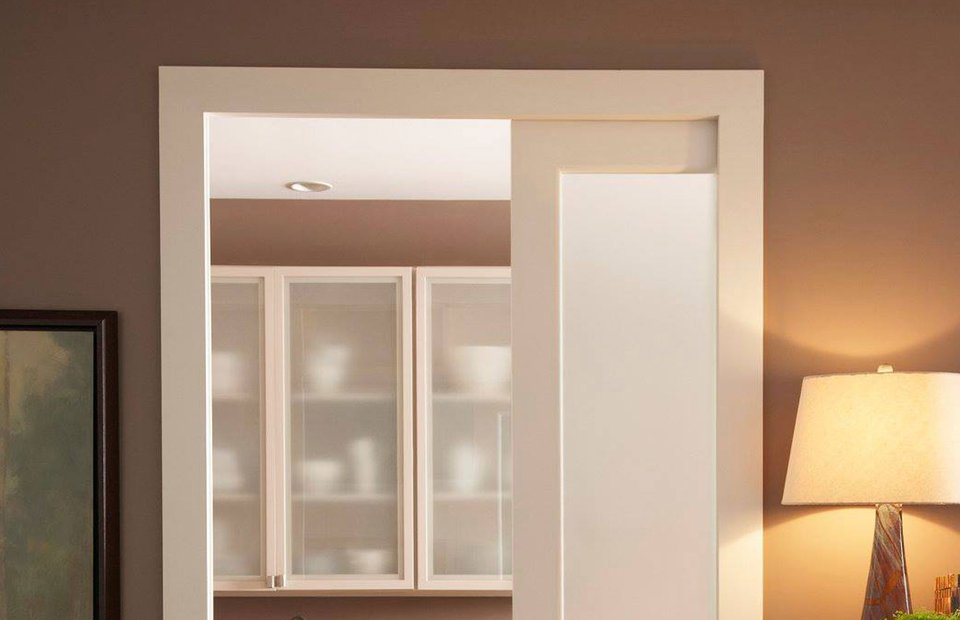 Johnson Pocket Door Kits
Save valuable space in your home by installing a pocket door. They are a great space saving solution in smaller areas that can't properly account for the natural swing of a hinged door.
Pocket doors can be used to close off a closet or laundry room in areas where space is at a minimum. But they also work in larger spaces, like dividing a kitchen and dining room.
Johnson's 1060SOFT Soft-Close hardware works like a cabinet door closer to prevent slamming & pinched fingers. Combine with the 1500 Pocket Door Frame to close doors smoothly & easily.
Designs

Specifications

Downloads
1500 - single door kit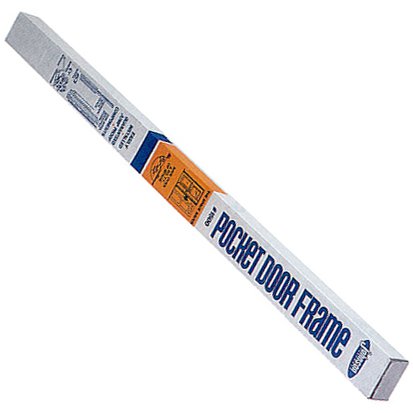 Close
1500 - single door kit
Commercial grade knocked-down frame kit
Height 6/8 (80"), 7/0 (84"), 8/0 (96")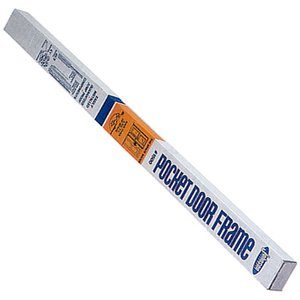 1555 - converging doors kit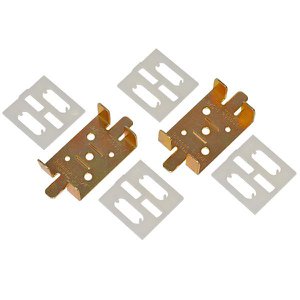 Johnson Adaptor Kit 1575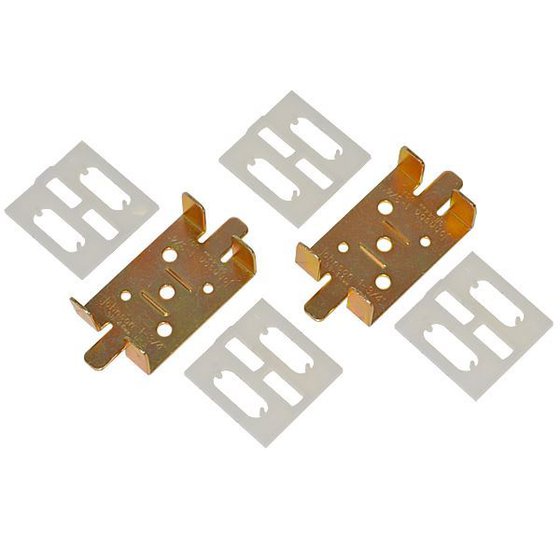 Close
Johnson Adaptor Kit 1575
For use with standard 1500 frames
Use this adapter kit when installing 1-3/4 in. doors
Steel and nylon parts
1-3/4 in. adapter plate
Includes 2 adapter plates, spacers and wider floor bracket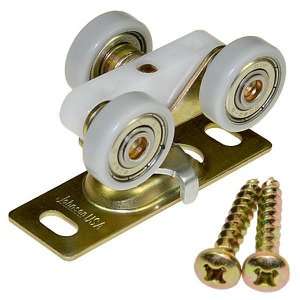 Johnson Hanger Kit 1125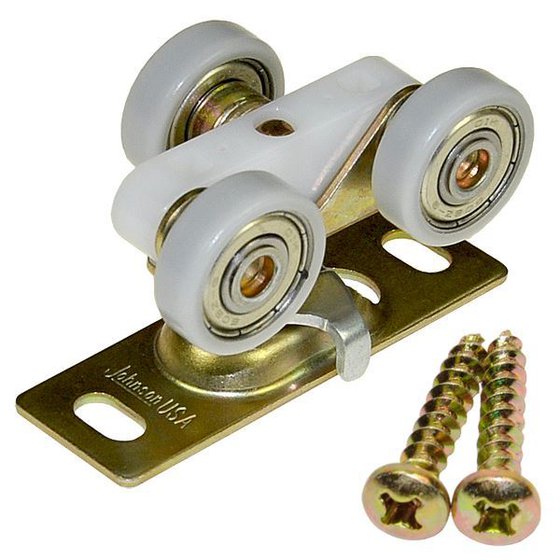 Close
Johnson Hanger Kit 1125
For use with Johnson 100 Series Aluminum track also featured in the 1500 Series Pocket Door Kits (not included).
Heavy-duty hangers with 2 ball bearing equipped wheels for long, trouble free service.
For installation of one bypassing or pocket door weighing up to 200lbs.
1 in. x 3 in. plate size.
Unique three wheel design ensures all wheels carry door weight equally.
Smooth rolling balanced wheels offer minimum friction riding on convex track rails.
"Flip-of-a-clip" separates wheels from hanger plate for easy door installation/removal.
Height adjustable.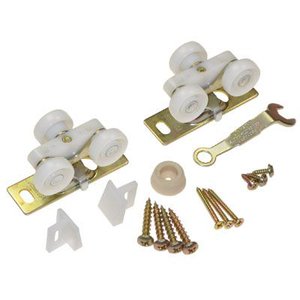 Johnson Hardware Bag 1031 1502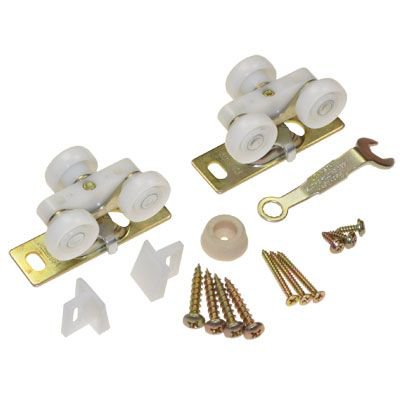 Close
Johnson Hardware Bag 1031 1502
For use with 1500 Series Pocket Door.
Accommodates doors up to 200 lbs.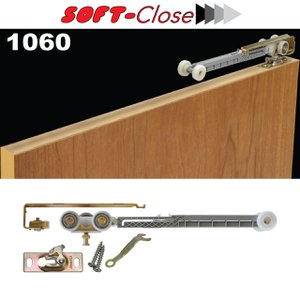 Johnson 1060 Soft Close Kit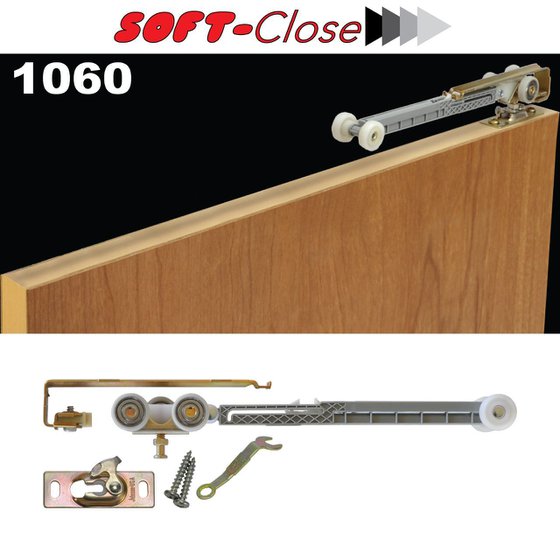 Close
Johnson 1060 Soft Close Kit
Converts existing non soft-close pocket doors to soft-close operation.
Single Direction Soft-Close Operation Only
200lbs. [91kg] Max. Door Weight
100, 134F, 138F, 2610F Series Track Compatibility
1500, 1560, 1562, 2710 Series Pocket Door Frame Compatibility