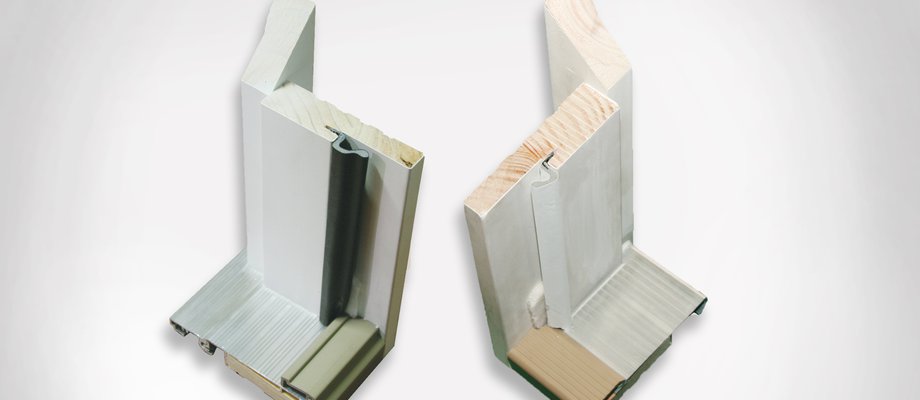 Find out About:

Frame Composition
When purchasing a new door system, it's important to think about more than just the door. There are a variety of things to consider when choosing a frame. Below we will break down the details to help you make a decision based on your needs.
WOOD vs. COMPOSITE
Wood Jamb & Brickmould
Kiln-dried, primed finger-jointed pine
An economical, environmentally sustainable choice
Double primed for quality performance and ease of painting. Surface requires paint on all exposed surfaces.
Composite Jamb & Brickmould
Textured woodgrain or smooth white pre-pigmented frame components are a blend of PVC and wood fiber composite substrate
Researched and developed in 2005 for the Canadian climate
Solid composite provides twice the holding power of wood
Will not discolour, absorb moisture, splinter, or rot
Maintenance-free smooth white composite jamb carries a 5 year warranty on finish. Jamb can also be painted to your requirements.
Woodgrain textured composite components, only available with special order door systems, have a realistic rich appearance requiring staining or painting.
BASIC vs. PREMIUM FRAME CONSTRUCTION
Madero offers two types of frame construction; basic and premium. Each of the frame styles is unique and components carefully chosen to provide the long lasting quality Madero has become known for.
SIMILARITIES
SnapLock Nailing Fin (Composite only) – incorporating a hinge-style design, Madero's SnapLock nailing fin lays flat for renovation use or snaps into place for new home construction.
Dust Pad – applied to the door jamb above the sill, helping to seal door corners from dirt and dust.
Brickmould – 2" 180 step primed pine or composite brickmould
Hinges – 4" x 4" ball bearing hinges. Madero's standard hinge finish is C-2G Zinc Plated, though the finish can be changed based on hardware or glass.
DIFFERENCES
BASIC FRAME

PREMIUM FRAME

Basic frames are standard on Entry Series exterior door systems.

Construction: Machine stapled for precision fastening
Weatherstrip: white compression foam weatherstrip for an airtight system
Sill: Quality extruded aluminum sill with a wood substrate for added rigidity.
Sweep: 5 fin white vinyl sweep

Premium frames are incorporated into all special order exterior door systems.

Construction: mechanically fastened with screws, top and bottom
Weatherstrip: Extended reach black compression weatherstrip is used on the header and strike jamb for a greater seal.
Sill: Extruded aluminum sill in mill finish. One piece nosing provides extra structural integrity and support for the brickmould.
Sweep: White vinyl sweep with PVC and mohair fins for added draft protection.
Gaskets are incorporated to provide uniform seal pressure and enhance the weather barrier within the frame.