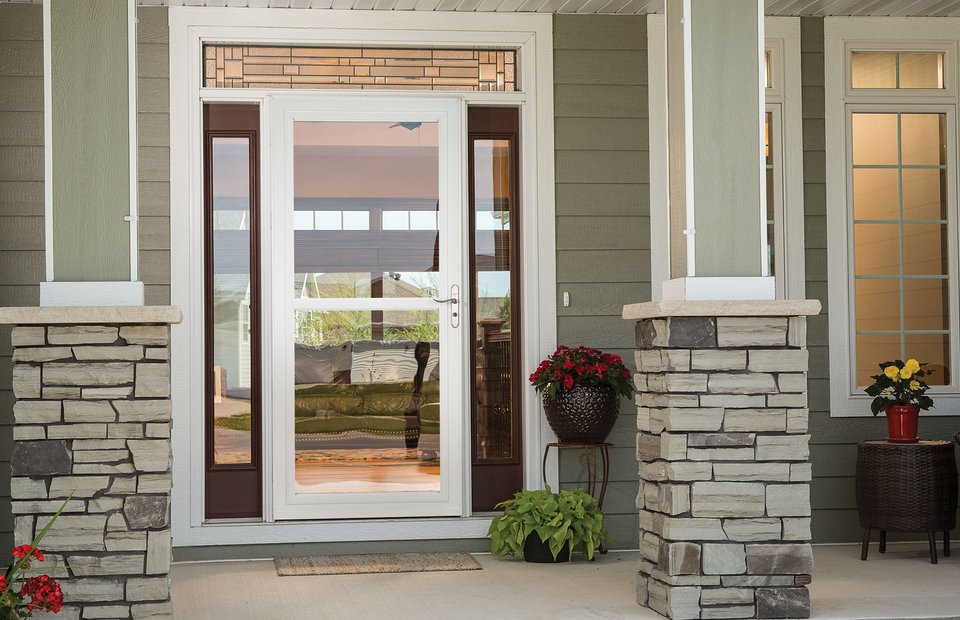 146FV EasyVent Selection Fullview Clear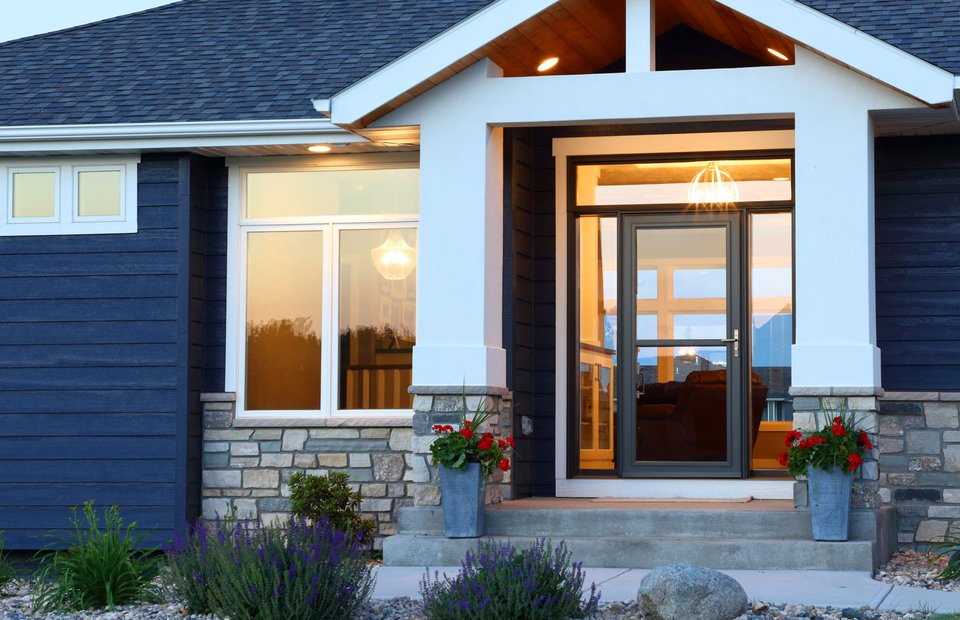 156FV EasyVent Selection Fullview Clear Graphite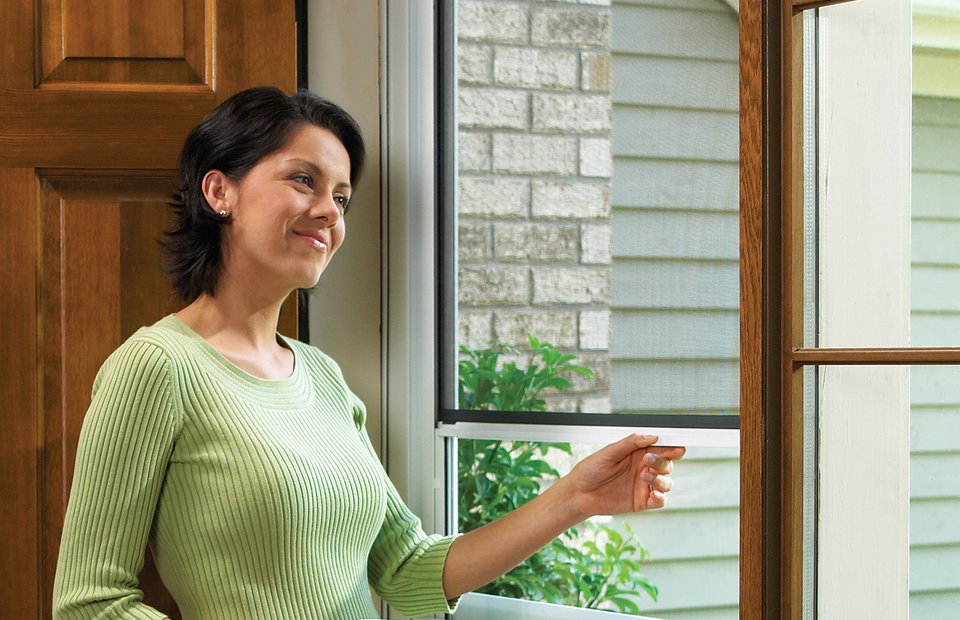 Retractable screen demonstration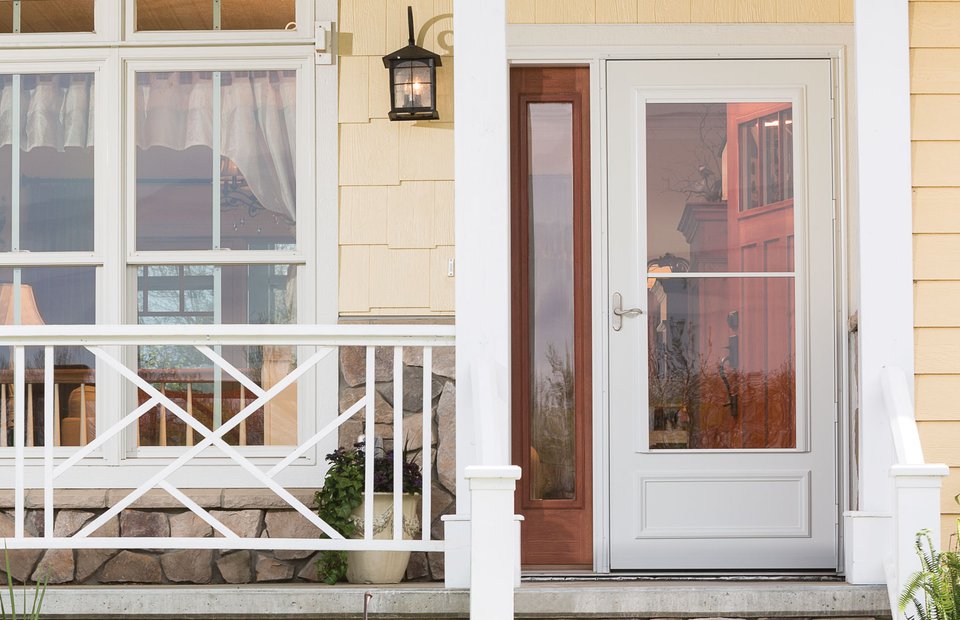 830-82 Lifestyle ScreenAway Midview Brushed Nickel
Retractable Screen Away® Storm Doors
Larson's Retractable Screen Away® designs convert your storm door to a screen door instantly and discreetly rolls up and hides when not in use.
Retractable Screen Away® doors include features like magnetic weatherstrip that seals tight like a refrigerator for increased energy efficiency. Most doors include your choice of handle finish.
Designs

Specifications

Downloads
×

1/6 (18")

2/0 (24")

2/4 (28")

2/6 (30")

2/8 (32")

2/10 (34")

3/0 (36")

3/6 (42")

4/0 (48")

5/0 (60")

6/0 (72")
×

6/8 (80")

7/0 (84")

8/0 (96")

Custom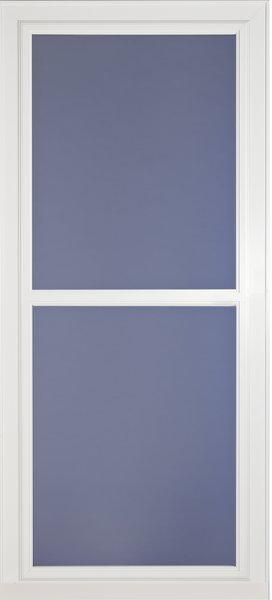 Easy Vent XTR with Hidden Closer
156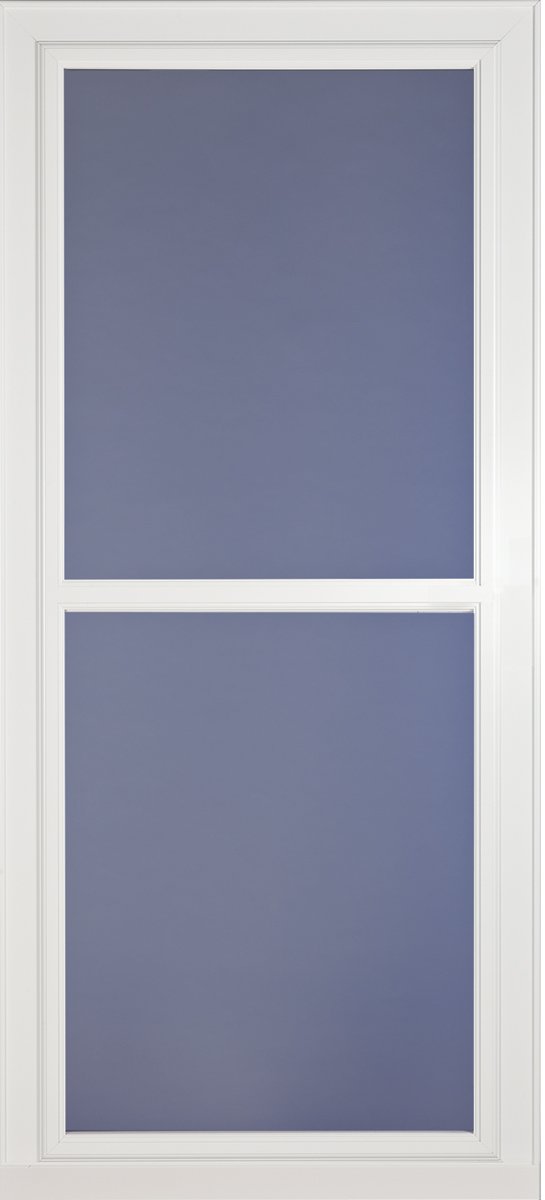 Close
156
Easy Vent XTR with Hidden Closer
The industry's FIRST retractable screen storm door with a hidden closer – now available in Graphite!
• Hidden Closer built into the door with patent pending Click&Hold™ to keep the door open
• 4-in-1 retractable screen provides improved strength, superior privacy, better insect protection and enhanced solar protection
• 1-7/8" thick aluminum frame; maintenance-free finish
• Overlapping frame with double weatherstrip seals out weather and conceals hinges and gaps
• Screen Away® retractable screen disappears in top cassette for a clear view
• EasyVent® balanced window system for easy one-hand operation
• Designer screw covers conceal exterior mounting screws
• Bottom expander adjusts to uneven sills
• Self-drilling installation screws
• REVERSA-HINGE for right or left mounts
• Limited Lifetime Warranty protection
• Built in Pet Door in bottom glass panel that fits up to 40lbs. Includes a slide in panel cover to secure pet opening (146PV only).
Width 2/8 (32"), 3/0 (36")
Height 6/8 (80")
Storm Door Glass Options

Click swatch to change preview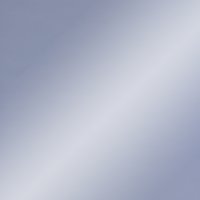 Clear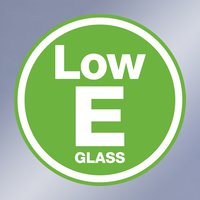 Clear Low-E
Storm Door Colour Options

Click swatch to change preview White

Sandstone

Brown

Black

Cranberry

Green

Almond

Graphite
Storm Door Hardware Options

Click swatch to change preview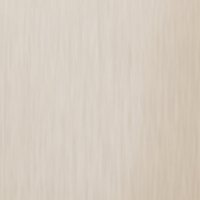 Curved Brushed Nickel Curved Brass

Curved Aged Bronze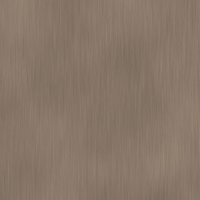 Curved Antique Brass Curved White Curved Sandstone Curved Brown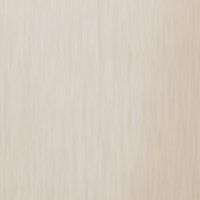 Straight Brushed Nickel

Straight Aged Bronze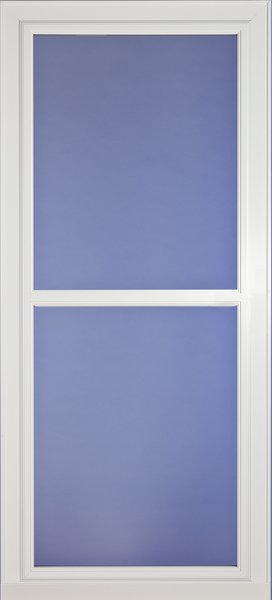 Premier Classic Elegance EasyVent® with Retractable Screen Away®
146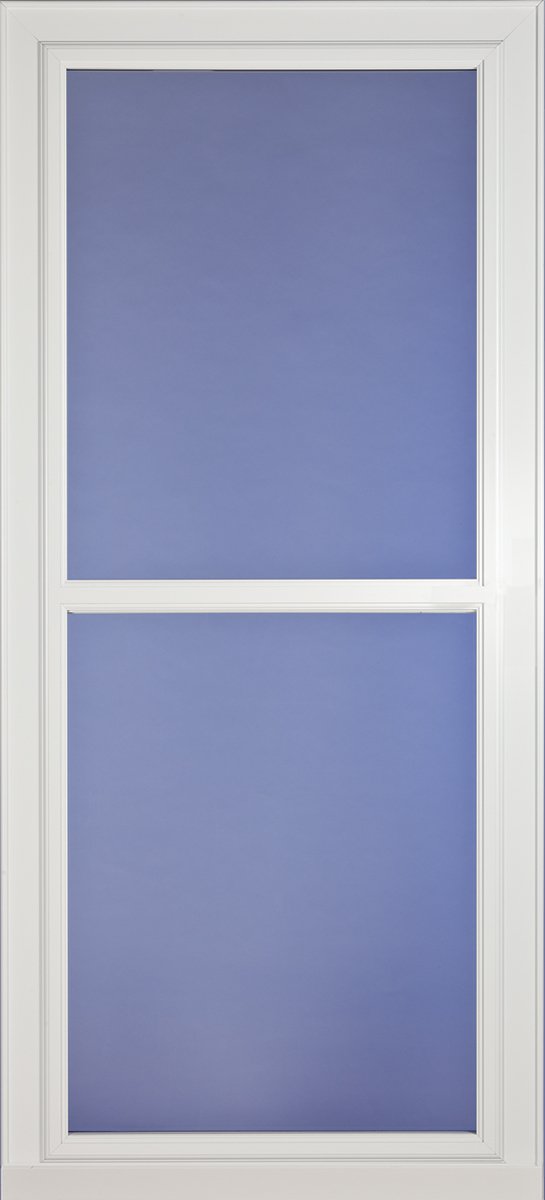 Close
146
Premier Classic Elegance EasyVent® with Retractable Screen Away®
Our best full glass doors with retractable Screen Away® design lets in maximum natural light with the easiest ventilation option available.

• 1-7/8" thick aluminum frame; maintenance-free finish
• Closer features a Hold-Open button that holds the storm door open with a tap of your toe
• Full glass design allows maximum natural light into home
• Maintenance-free aluminum frame and overlapping edge seals out harsh weather
• Double weatherstripping delivers superior weather protection
• Designer screw covers conceal exterior screws for a finished look
• Handle not included. Must purchase QuickFit™ hardware with Model 146. Matching interior and exterior handles with built-in deadbolt security lock
• Limited lifetime warranty
Width 2/8 (32"), 2/8 (32"), 2/10 (34"), 3/0 (36"), 3/0 (36")
Height 6/8 (80"), 6/8 (80")
Storm Door Glass Options

Click swatch to change preview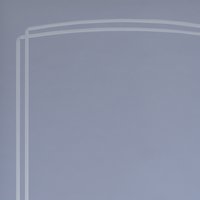 Arched Double Bevel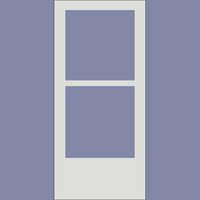 Midview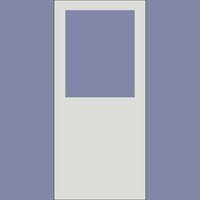 Highview
Storm Door Colour Options

Click swatch to change preview White

Sandstone

Brown

Black

Cranberry

Green

Almond
Storm Door Hardware Options

Click swatch to change preview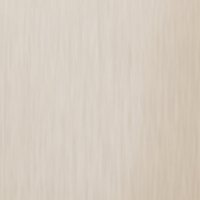 Curved Brushed Nickel Curved Brass

Curved Aged Bronze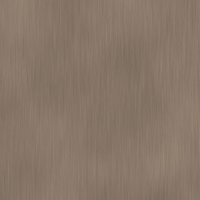 Curved Antique Brass Curved White Curved Sandstone Curved Brown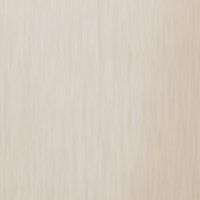 Straight Brushed Nickel

Straight Aged Bronze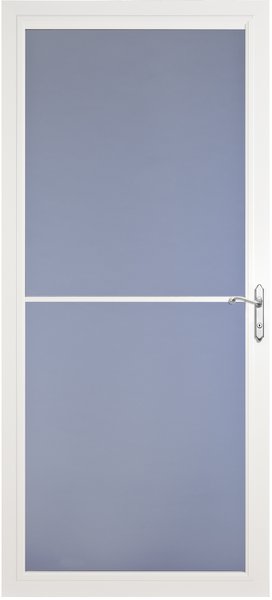 Superior Fullview with Retractable Screen Away® Series
356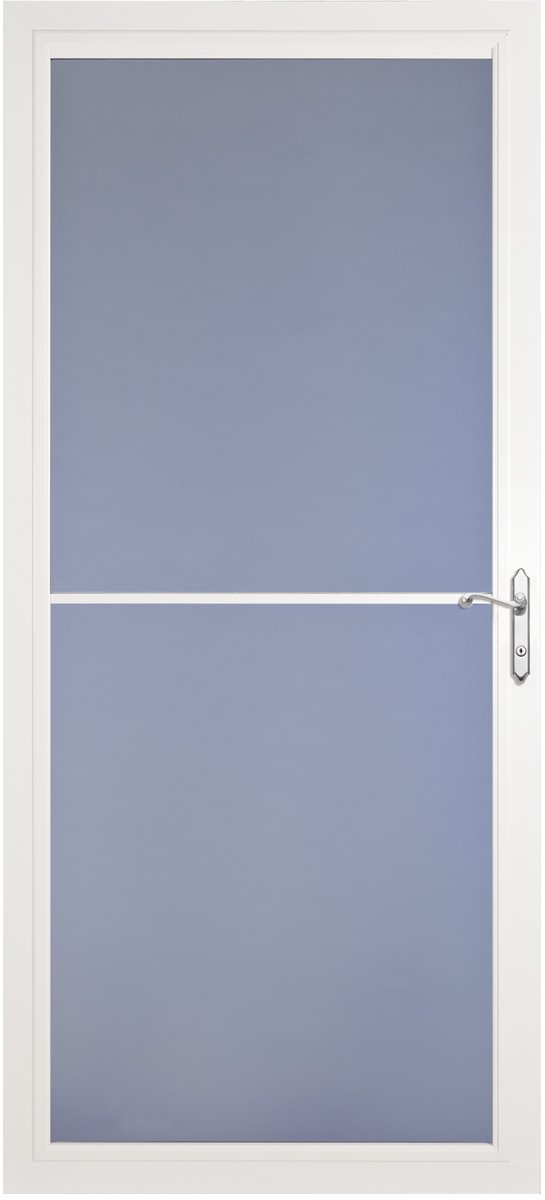 Close
356
Superior Fullview with Retractable Screen Away® Series
• 1-3/8" thick aluminum frame
• Heavy-duty weatherstrip
• Designer screw covers conceal exterior mounting screws
• Screen Away® retractable screen disappears in top cassette for a clear view
• Decorative exterior lever with keyed lock; color-matched interior handle
• One color-match adjustable-speed closer
• Bottom expander adjusts to uneven sills
• REVERSA-HINGE for right or left mounts
• Limited Lifetime Warranty protection
Width 2/8 (32"), 3/0 (36")
Height 6/8 (80")
Storm Door Hardware Options

Click swatch to change preview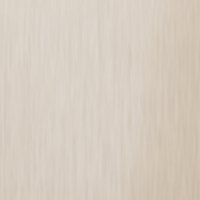 Brushed Nickel Brass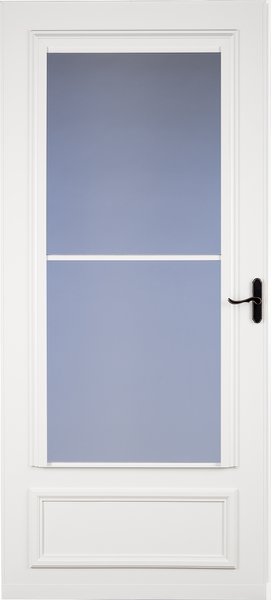 Multi-Vent® Traditional with Full Screen Magnetic Seal
830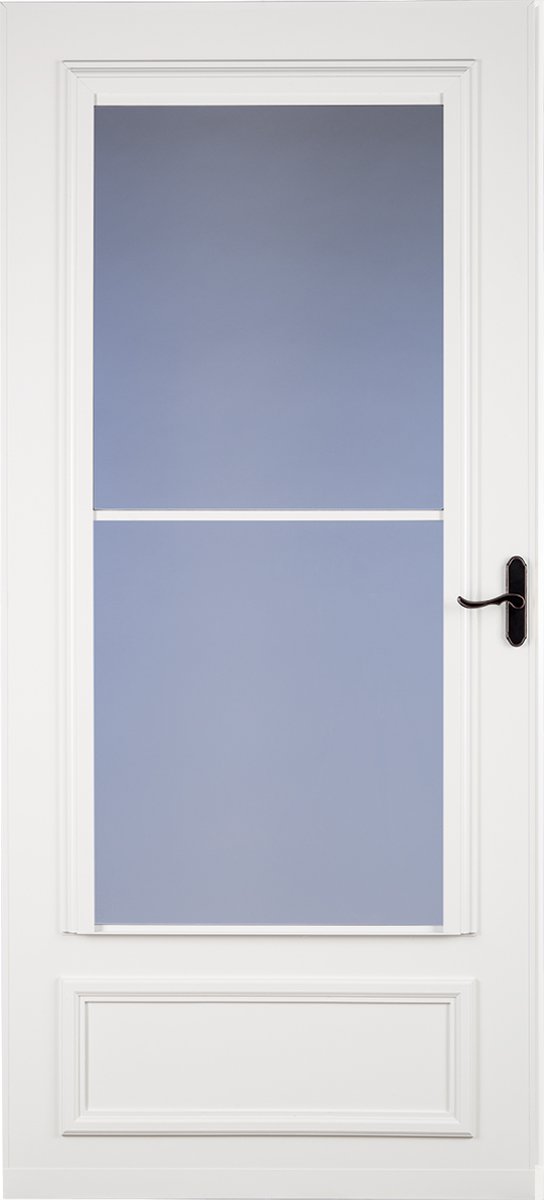 Close
830
Multi-Vent® Traditional with Full Screen Magnetic Seal
• DuraTech® surface over solid wood core for age/weather resistance
• Magnetic weatherstrip seals like a refrigerator
• Screen Away® retractable screen disappears in top cassette for a clear view
• Matching interior and exterior Secure Lock® handles with built-in inside lock
• Two adjustable-speed closers in matching colors
• Bottom expander adjusts to uneven sills
• REVERSA-HINGE for right or left mounts
• 10-Year Warranty protection
Width 2/8 (32"), 3/0 (36")
Height 6/8 (80")
Storm Door Hardware Options

Click swatch to change preview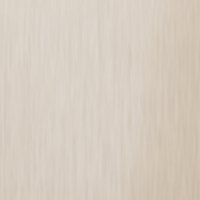 Brushed Nickel Brass

Aged Bronze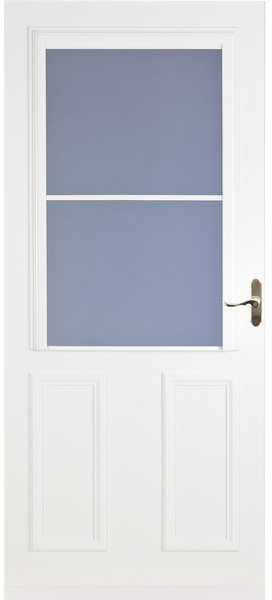 Lifestyle with Retractable Screen Away® and Magnetic Seal
691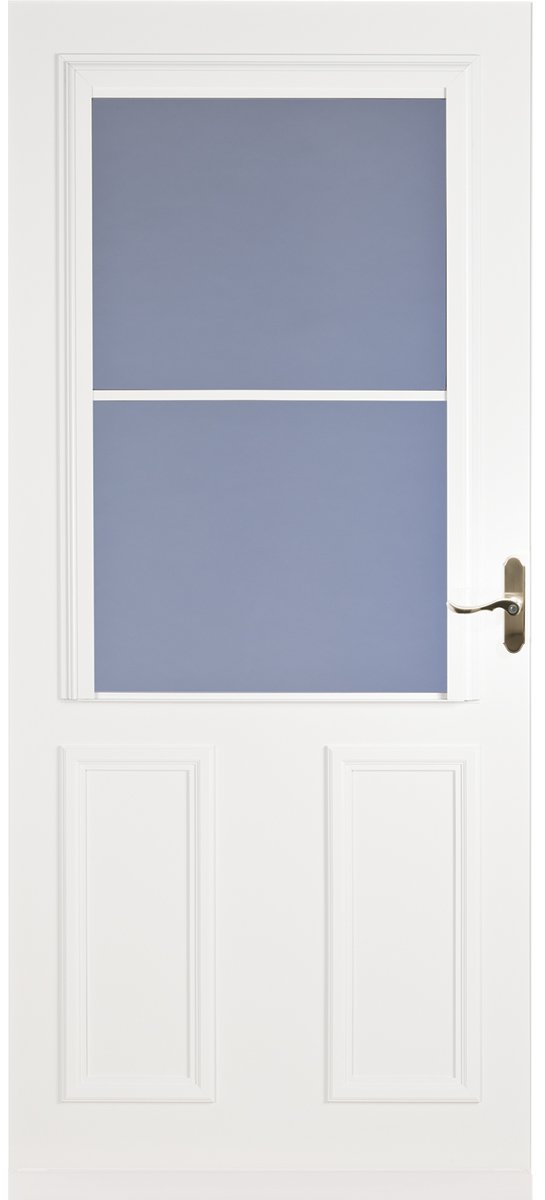 Close
691
Lifestyle with Retractable Screen Away® and Magnetic Seal
• DuraTech® surface over solid wood core for age/weather resistance
• Magnetic weatherstrip seals like a refrigerator
• Screen Away® retractable screen disappears in top cassette for a clear view
• Matching interior and exterior Secure Lock® handles with keyed lock
• Two color-match adjustable-speed closers
• Bottom expander adjusts to uneven sills
• REVERSA-HINGE for right or left mounts
• 10-Year Warranty protection
Width 2/8 (32"), 3/0 (36")
Height 6/8 (80")
Storm Door Hardware Options

Click swatch to change preview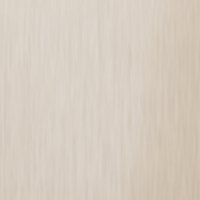 Brushed Nickel Brass

Aged Bronze