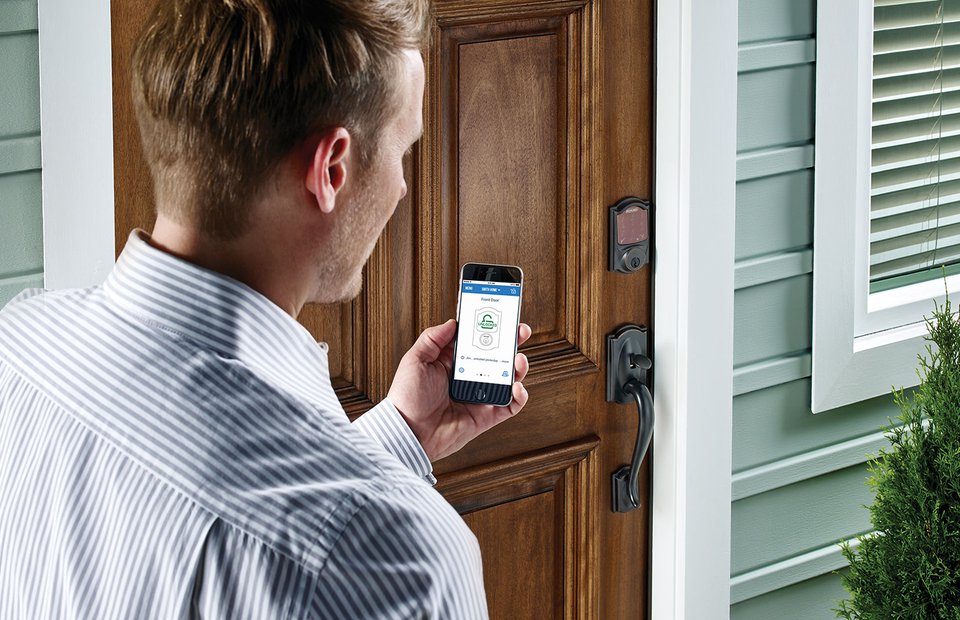 Schlage Sense™ Smart Deadbolt with Camelot Trim in Aged Bronze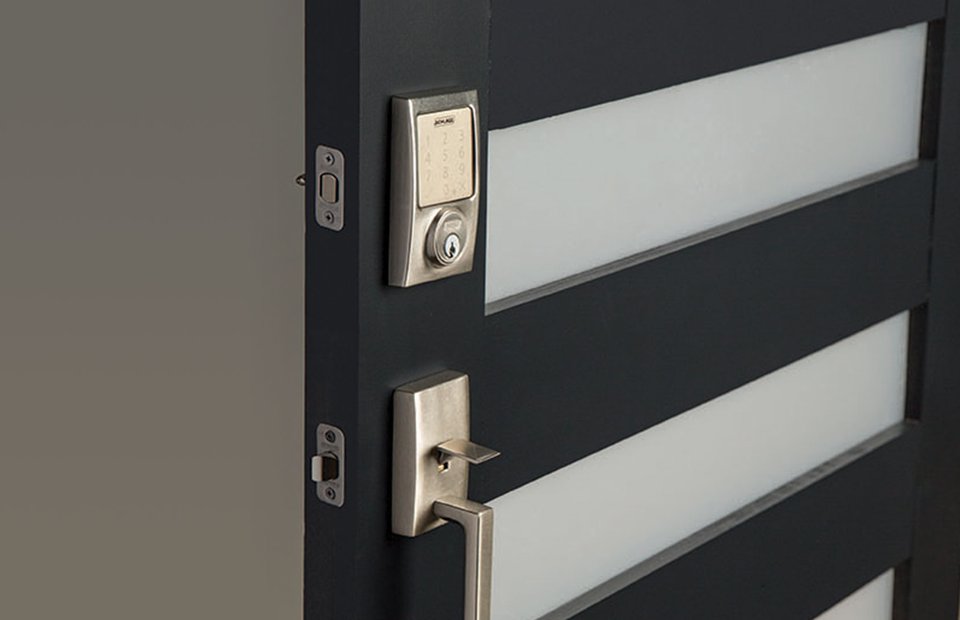 Schlage Sense™ Smart Deadbolt with Century Trim in Satin Nickel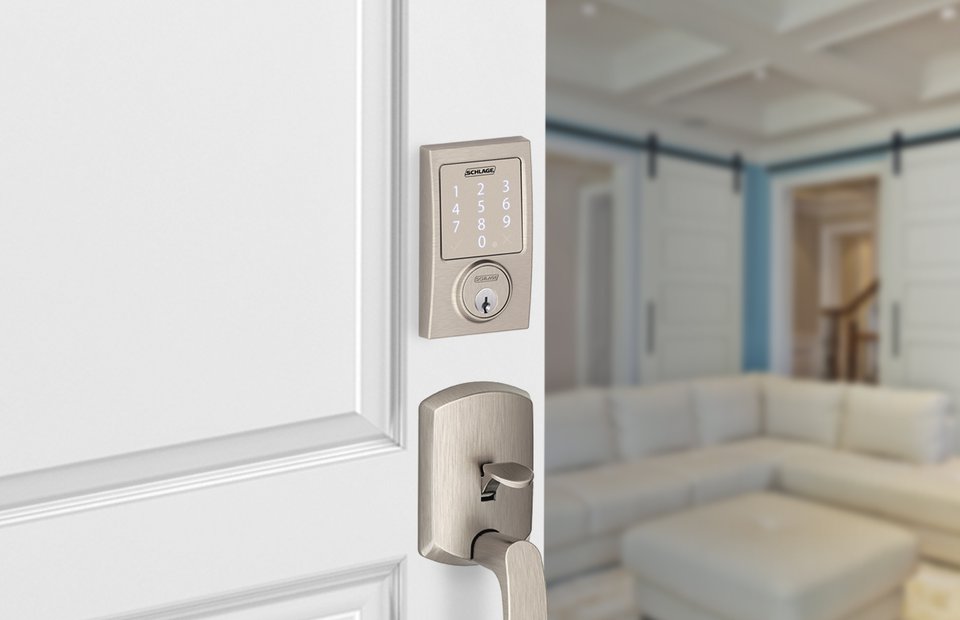 Schlage Sense™ Smart Deadbolt with Century Trim in Satin Nickel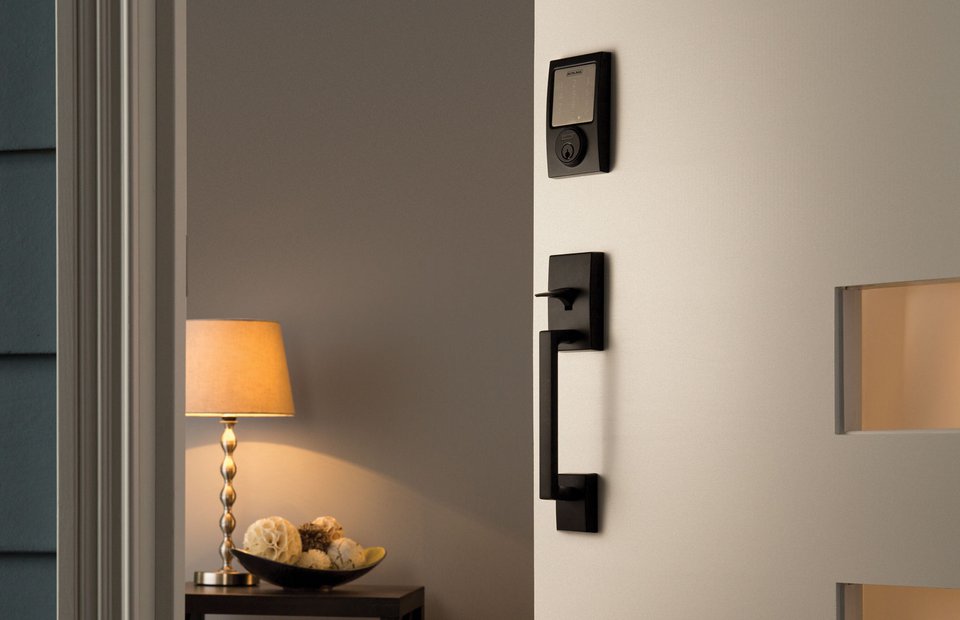 Schlage Sense™ Smart Deadbolt with Century Trim in Matte Black
Schlage Sense™ Bluetooth-Enabled Smart Deadbolt
You speak. It listens. The Schlage Sense™ Smart deadbolt works with Apple Homekit™ technology and responds to Siri®, letting you use your iPhone®, IPad®, or iPod Touch® to unlock your door.
When you pair your Schlage Sense deadbolt with the Schlage Sense app you can check your lock status anytime you like, within Bluetooth® range, as well as add and delete codes—giving you the final say in who comes and goes, and when they do it.
Even better, users with Apple TV® or an iPad can enjoy these tasks remotely.
Designs

Specifications

Downloads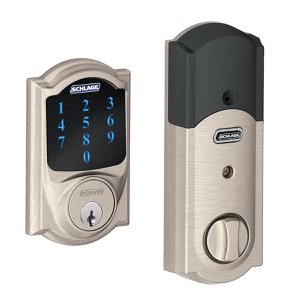 Sense™ Deadbolt - Camelot Satin Nickel
BE479V CAM 619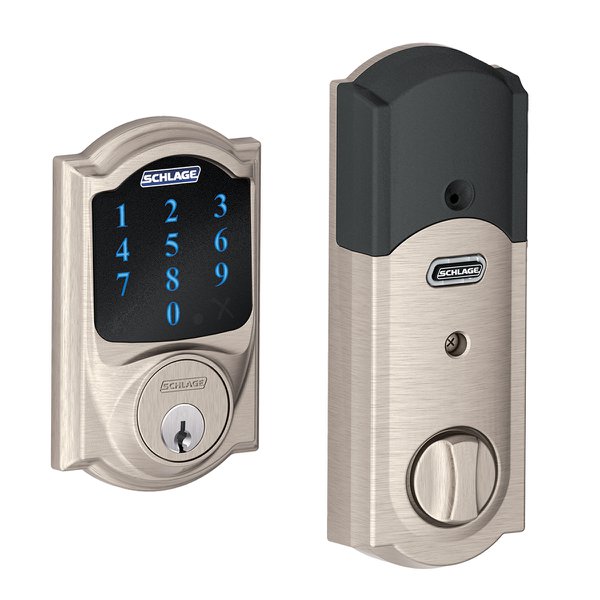 Close
BE479V CAM 619
Sense™ Deadbolt - Camelot Satin Nickel
Schlage Sense™ Deadbolt with Camelot Escutcheon in Satin Nickel
2 pre-set unique four-digit user codes, storage of up to 30 user codes
Illuminated, fingerprint-resistant touchscreen works in the rain and when wearing gloves
Built-in alarm to detect activity or forced entry with selectable sensitivity
Free mobile app available for iPhone®, iPad® and iPod touch®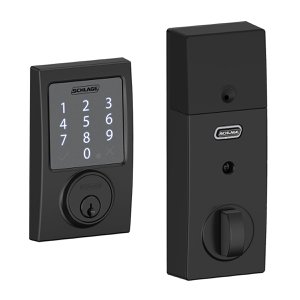 Sense™ Deadbolt - Century Matte Black
BE479V CEN 622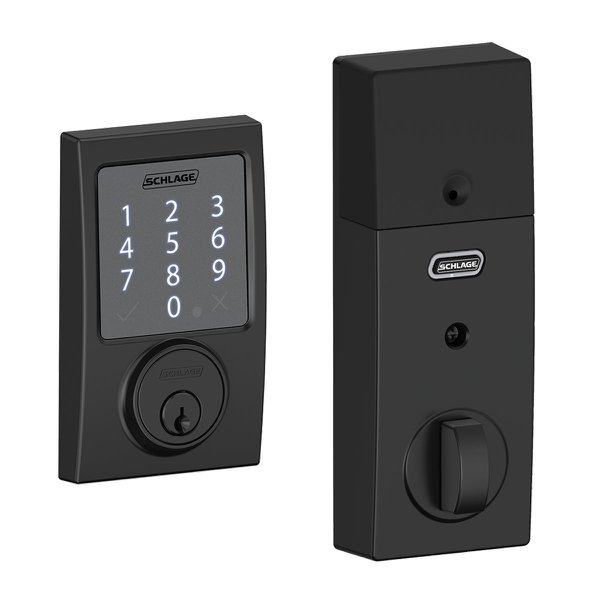 Close
BE479V CEN 622
Sense™ Deadbolt - Century Matte Black
Schlage Sense™ Deadbolt with Century Escutcheon in Matte Black
2 pre-set unique four-digit user codes, storage of up to 30 user codes
Illuminated, fingerprint-resistant touchscreen works in the rain and when wearing gloves
Built-in alarm to detect activity or forced entry with selectable sensitivity
Free mobile app available for iPhone®, iPad® and iPod touch®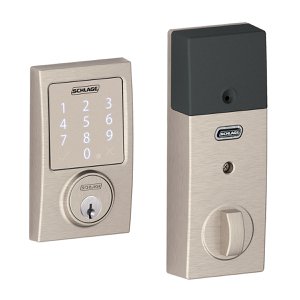 Sense™ Deadbolt - Century Satin Nickel
BE479V CEN 619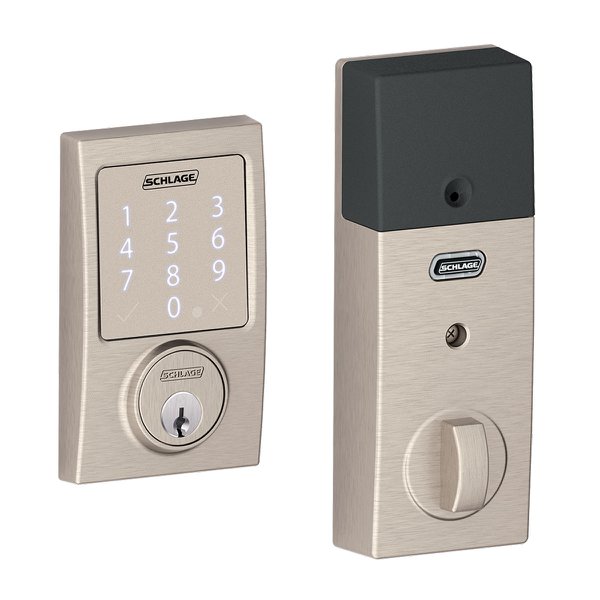 Close
BE479V CEN 619
Sense™ Deadbolt - Century Satin Nickel
Schlage Sense™ Deadbolt with Century Escutcheon in Satin Nickel
2 pre-set unique four-digit user codes, storage of up to 30 user codes
Illuminated, fingerprint-resistant touchscreen works in the rain and when wearing gloves
Built-in alarm to detect activity or forced entry with selectable sensitivity
Free mobile app available for iPhone®, iPad® and iPod touch®